Avats, s.r.o.
Slovakia, Horne Myto
Ms. Eva Both, general manager
Our company is specialized in the production of hydraulic cylinders and it´s components since 1998. We manufacture both typical and atypical cylinders, we have an own typified double-acting cylinder, but we generally produce double-acting, single-act...
AWS Electronics Group
Slovakia, Namestovo
Mr. Michal Mraz, Sales Director
AWS Electronics Group is one of Europe's leading Specialist Electronics Manufacturing Solutions (EMS) providers, offering services for the entire electronic product lifecycle, from design to manufacturing and on through whole life service and repair.
BIS Bilfinger Slovensko s.r.o.
Slovakia, Rovinka
Mr. Stefan Tamáš, Procurist-authorised representative
Company production profile and servis portfolio : - Servis and prefabrication of large dimension rotational machine parts, shafts, rolls , screw conveyors – up to D 2000 x 10 000 mm, 50 tons - Production of machine frames,ducts,tanks - Relocation ,mo...
BOTH, s.r.o.
Slovakia, Povoda
Mr. Zoltán Both, executive manager
Our work is focused on metalwork procedures such as welding, molding, drilling, turning, metal cutting, painting and specialized production of elements for the automotive and machinery engineering industry. The surface treatment is also provided by t...
Bureau van Dijk
Slovakia, Bratislava
Mr. Martin Pohanka, Senior Key Account Manager
We are experts in company information and business intelligence. With information on 200 million companies Bureau van Dijk is the resource for company data. Our products include extensive company coverage and comprehensive corporate structures. A key...
CARSEN - Transfer Service
Slovakia, Bratislava
Mr. Andrej Bohac, general manager
We offer comfortable transportation by fully air-conditioned Mercedes-Benz limousines with Wi-Fi connection, which will bring you to your destination in a timely and convinient manner. We guarantee professionalism, security, confidentiality, reliabil...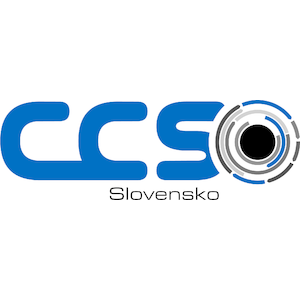 CCS Slovensko s.r.o.
Slovakia, Hlohovec
Mr. Florian Gobl, Head of Purchasing
Electronic manufacturing services and design, development, R&D; Cable assemblies and box build final assemblies EMS-services: PCBA in SMD and THT, tests;
Contitherm
Czech Republic, Třinec
Mr. Roman Rusz, CEO
Induction heating technology for industrial uses. Construction and production of machines. Tooling with synthetic carbides and polycrystalic diamond. Brazing and steel hardening services. CNC machining. Mining tools and machines.
CRIF - Slovak Credit Bureau, s. r. o.
Slovakia, Bratislava
Ms. Marcela Hideghétyová, account manager
CRIF – Slovak Credit Bureau manages the Banking and Non-banking Credit Registers in the Slovak Republic. It provides a complete range of solutions for business and consumer information as well as credit marketing management. The business informat...
Československá obchodná banka, a.s.
Slovakia, Bratislava
Mr. Juraj Hara, Specialist
Československá obchodná banka (ČSOB) is one of the strongest and most important financial houses on the Slovak market. ČSOB is a universal bank and a member of the strong financial group in Slovakia, which offers clients a unique range of Professiona...